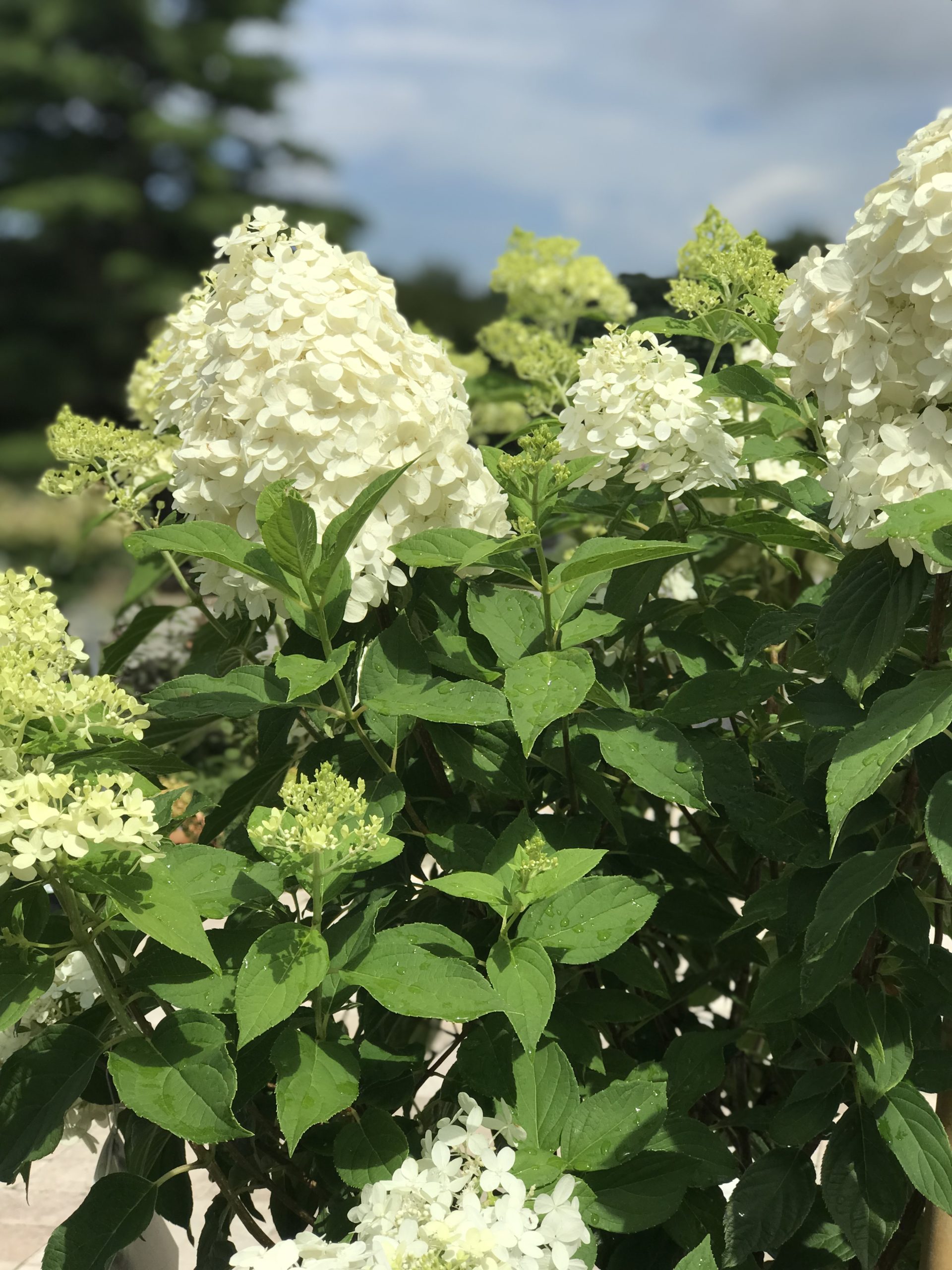 Dazzling Hydrangeas for the Late Summer Landscape
Showing off their amazing blooms in late summer gardens on Long Island – Hydrangea paniculata is a homerun in the landscape! This hardy hydrangea is easily identified by its large conical-shaped flower heads. Standard (tree form) hydrangeas, those that have their branches and flowers atop a trunk, are great accent features in the landscape. Shrub forms also exist that easily add color and interest to foundation plantings and planters.
The most popular paniculata hydrangeas include 'Limelight' with its large iridescent-like flowers that open creamy white and change to lime green. By fall, the same flowers have turned a vintage deep pink. This fast-growing hydrangea can easily reach six to eight feet tall and wide in the landscape. 'Little Lime' is a dwarf version of 'Limelight', reaching three to five feet in height. 'Pinky Winky' has stunning flowers that emerge white then change to intense deep pink as the season progresses. It can easily reach six to eight feet tall and wide.  All three varieties are very hardy on Long Island.
Hydrangeas are thirsty plants so make certain that they have adequate water. Moist, well-drained soil and full sun (with adequate soil moisture) to part sun locations are ideal. Any pruning is done in late winter into early spring before growth begins. If you wait too long, you can prune off potential flower buds.
Do you need a few more reasons to grow paniculata hydrangeas? They make great cut flowers for the home. And they attract butterflies and pollinators wherever they are planted.