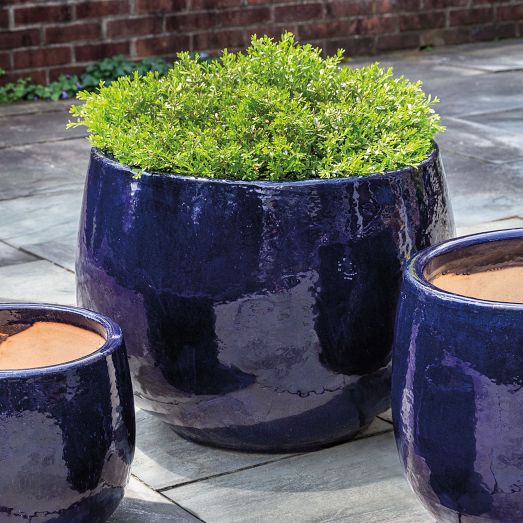 Selecting Pots for Container Gardening
When it comes to container selection, the sky is truly the limit. With so many options to choose from, how do you decide?
Ask yourself before you buy: Will you empty the pots and store them for the winter, or will they remain in your garden? Not all pottery is tolerant of Long Island winters. What about drainage? It's best to select pots that have a drainage hole or holes. If excess water cannot escape, plants will rot. Heavy versus lightweight pots, and what you can carry. Watering needs – porous versus glazed versus plastic. Your commitment to watering depends on what you choose.
Popular Container Materials:
Clay or terra cotta is widely available in a huge assortment of styles and sizes. Clay pots are porous, so they dry out quickly. Consider your watering habits before you buy. Most clay or terra cotta pots are not frost-proof and will need winter storage. Not sure if they are frost-proof? Ask before you buy.
  Plastic, fiberglass & resin pots are synthetics that come in many different styles, shapes, and colors for various uses. They are preferred by gardeners that want lightweight pots that are easy to carry, making them ideal for balconies and rooftops. A disadvantage:  these lightweight containers may not be well suited to tall or top-heavy plants, especially when used in windy, exposed locations.
Stone or concrete pots have a solid look and feel. There are many styles, shapes, and colors to choose from. These pots can be very heavy, so position the pots prior to planting and pot up in place.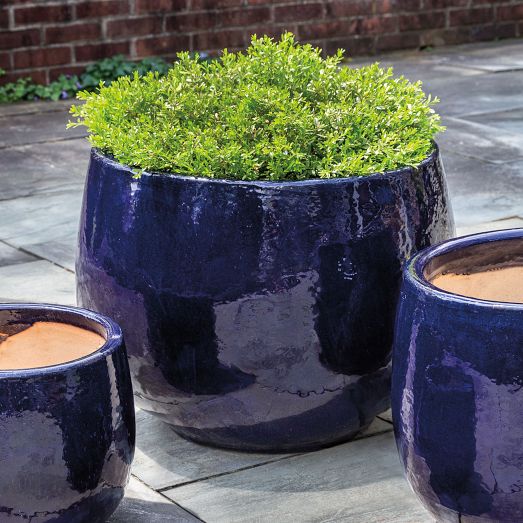 Glazed ceramic pots continue to be immensely popular with gardeners. A vast assortment of colors, shapes, and sizes makes it hard to choose. They can be heavy, so position them prior to planting and pot them up in place. Not all glazed pots will survive Long Island winters; ask before you buy.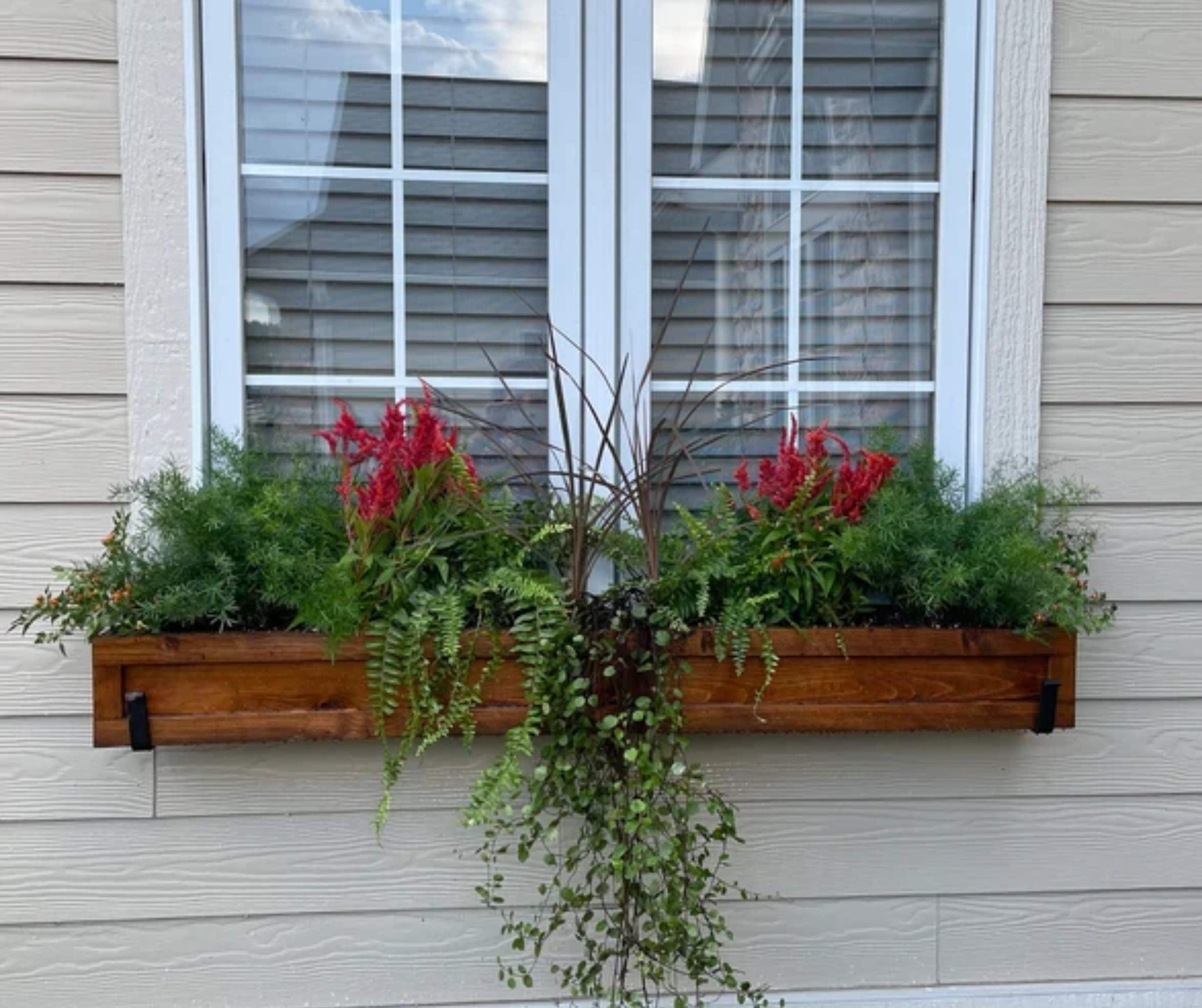 Wood pots, like window boxes, whiskey barrels and tubs, are popular choices for plantings. The longevity of the planter depends on the type of wood used. Soft wood, like pine, will have a shorter lifespan than cedar or redwood. Wood pots can be very heavy, so position them prior to planting and pot them up in place.
Whimsical planters can make your plantings unique. Consider using old or antique items like work boots or metal watering cans. Just make sure it has a drainage hole so excess water can escape. Be aware – the smaller the amount of soil the pot can hold, the greater the need for water.