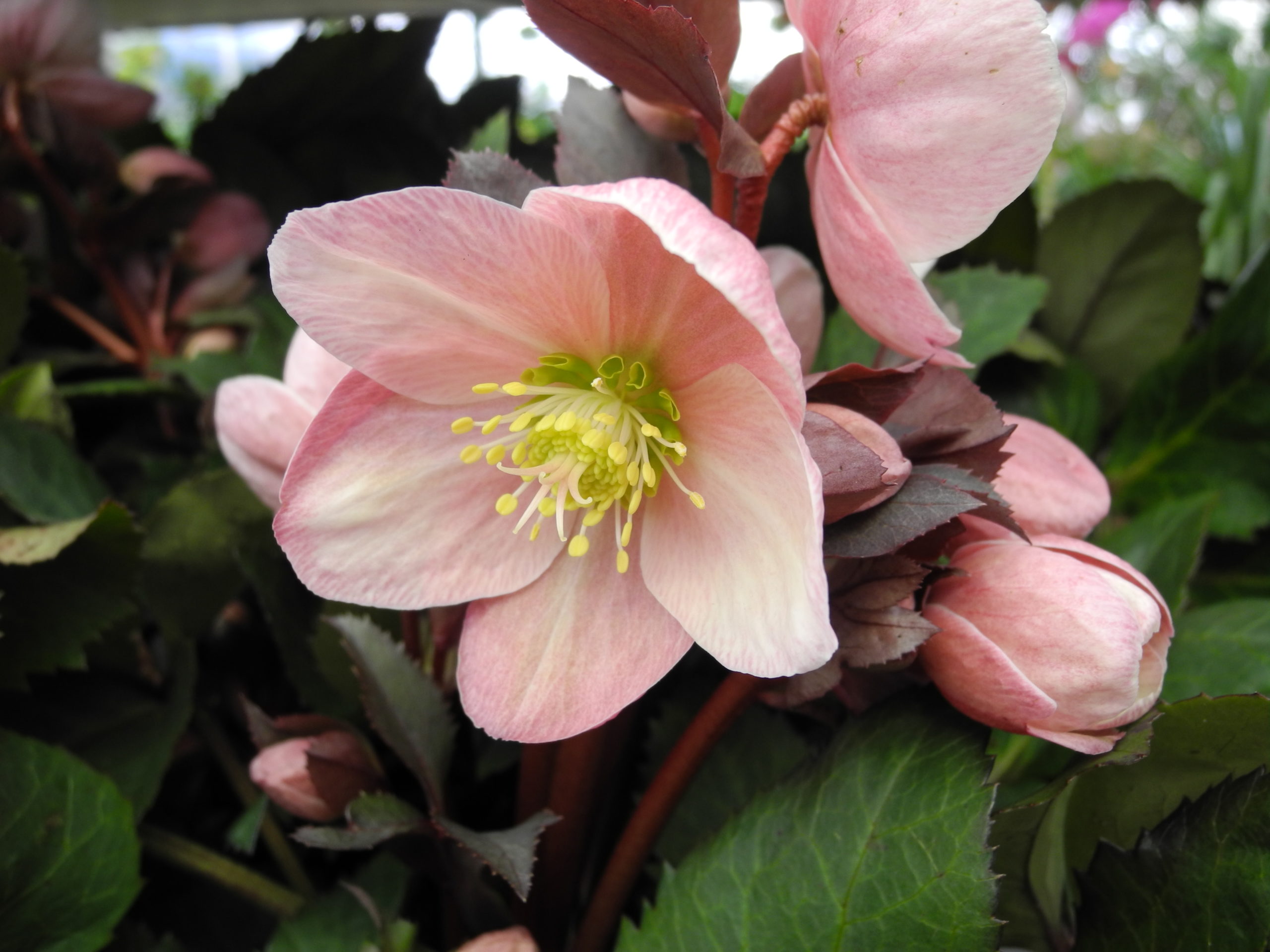 Hellebores for Long Island Gardens
Hellebores have earned their reputation as favorite plants of gardeners 'in the know'.  Evergreen foliage, showy flowers when literally nothing else is in bloom, and drought resistant once established in the landscape are just a few merits worth mentioning. Plus, they are incredibly hardy and long-lived! If your lack-luster winter planters need some refreshing, tuck in a hellebore or two to add instant color and interest. Come spring, just replant them in your landscape.
Hellebores, depending on the variety, can bloom from December until April in the landscape. Beautiful flowers, followed by the interesting bracts, will last well into late spring or early summer! Its attractive evergreen foliage adds interest, as well. Did you know that you can also enjoy them as cut flowers for the home?
If you need a little more arm twisting… hellebores are low maintenance (just cut back any ratty foliage in late spring to make way for new leaves), have few if any problems with insects and diseases, and tolerate a wide range of light conditions – from part sun to shade.  Hellebore – smart choice for Long Island gardens.