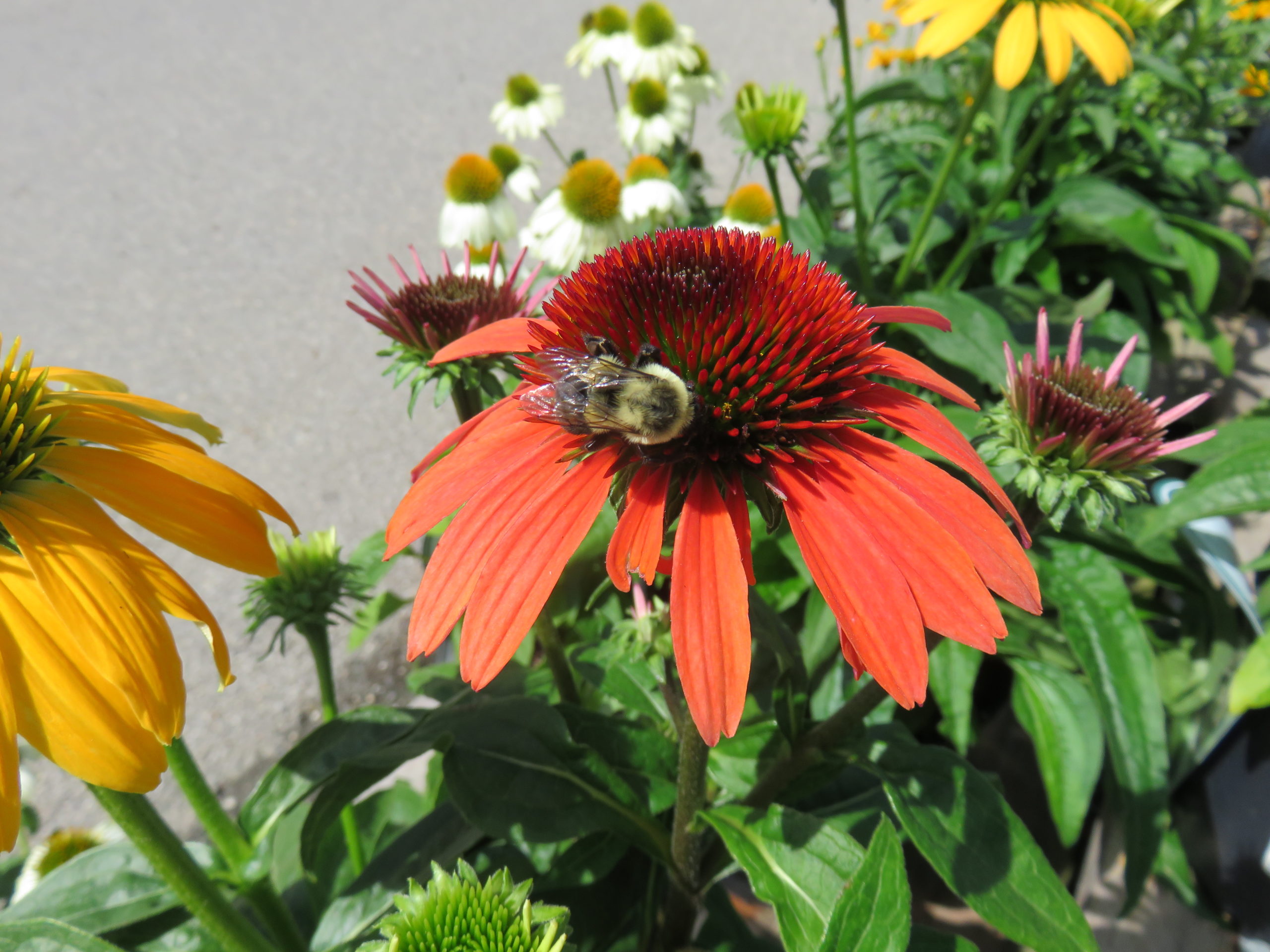 Coneflowers for Long Island Gardens
Echinacea, adored for their beautiful flowers, are native to our North American plains and prairies. Commonly called coneflowers, plant breeders have been busy introducing new varieties that give Long Island gardeners lots of flower power colors to choose from.
This easy-to-care-for hardy perennial blooms early summer through fall in full sun (6-8 hours a day) and well-drained soil locations. Shady locations will produce weak, if any, flowers. Once established, coneflowers are thought to be drought-tolerant (that does not mean no water) wherever they are used. Flower color, height, and width depends on the variety chosen so read the label for details.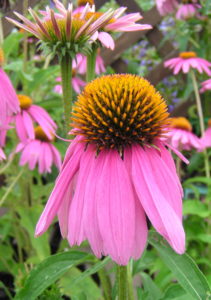 Plant it and they will come! Nectar-rich coneflowers are natural magnets for hummingbirds, goldfinches, butterflies, and beneficial bees. They make great additions to garden beds and borders, containers, cottage gardens, meadow gardens, and as cut flowers.
Helpful tips: Don't deadhead spent blooms; finch and other birds will feed on the seed heads in fall and winter. And if you garden in deer country, coneflowers are reported to be deer resistant.